Mark Haddon's The Red House is available via Amazon for £7.64 – in hardback. Alternatively, for £17.19 – almost a tenner more – you can download a twelve hour recording of the actor Nathanial Parker reading it out from the bookseller's sister site, Audible.com.
Back in the days of cassettes, the concept only really made sense for the visually impaired, but audiobooks are now big business.
Favourite audiobooks
Strong narrative voices translate well to audio. Family favourites include Martin Jarvis doing Just William, Philip Pullman's Northern Lights and Neil Gaiman's The Graveyard Book. Other recent finds are Hugh Dickson reading Bleak House and Caitlin Moran on How To Be A Woman. Car journeys fly by. Kids listen to their iPods all day. The really are a decent alternative to the TV at night, or to the radio while cooking the dinner. They even work on a run.
But what happens when the text is very different? The Red House constantly changes point of view, often two or three times on the same page. There's no hero, no central character, just eight individuals with a spectrum of hang-ups secrets and motivations. Reading or listening, Haddon's prose demands full attention: if you don't focus, you'll get hopelessly lost. But the reward is there if you stick with it.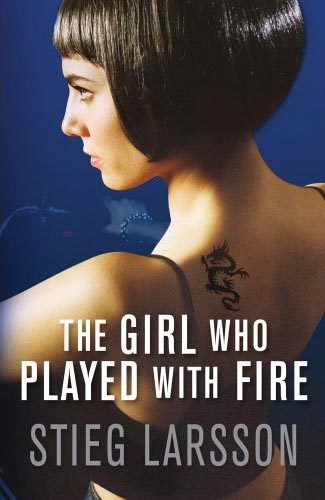 Stieg Larsson
When I came to Stieg Larsson's Millennium trilogy, I wondered if voice over expert Saul Reichlin would risk a Swedish accent. Muppet chef, anyone? Then I found myself liking Blomkvist less than I had when I'd read the novels, he was more pompous. As for Berger, did Reichlin cross his legs to read her dialogue... or what?
Pace counts. Three and a half hours in to The Girl Who Played With Fire I realised this was still the preamble. My head was awash with Swedish names that were all starting to sound very similar and it occurred to me that I could have spent the time re-watched Peter Jackson's Fellowship of the Ring in that time. If this had been a book, I might have skim read up to this point.
Jo Nesbo
I fancied I'd get something different from the current prince of Scandi-noir, Jo Nesbo. The Phantom, his latest Harry Hole thriller, has an odd beginning which actually works better in audiobook than on the page: the first section is narrated by a female rat as it encounters the dying body of a drug addict.
That got my attention, but The Phantom proves to be just as demanding as The Red House. Nesbo skips between a pilot, a junky, Harry himself, the rat. And it's bleak stuff too. Listen to it on the beach, somewhere sunny enough to remind you that you're not stuck in Oslo, in the rain.
* This is an abridged version of my books column in The Big Issue, out Monday June 4